Vesak 2020 – Children's Art Exhibition
Atlantic Theravada Buddhist Meditation Centre conducted an Arts exhibition among children living in Atalantic Canada region to commemorate Vesak 2020. Theme of the art show is "Seven Weeks After the Enlightenment (Sath Sathiya)".
Thanks to Thisuri Ranepura who organized the event with the guidance of Ven. Sirinanda Thero and Indra Weerasinghe, fourteen children participated and shown their artistic talent.
Below are the Artwork submitted by the children (Alphbetical order).
Diyon
---
Kushanee
---
Leon W.
---
Sanuka
---
Sasvidu
---
Senali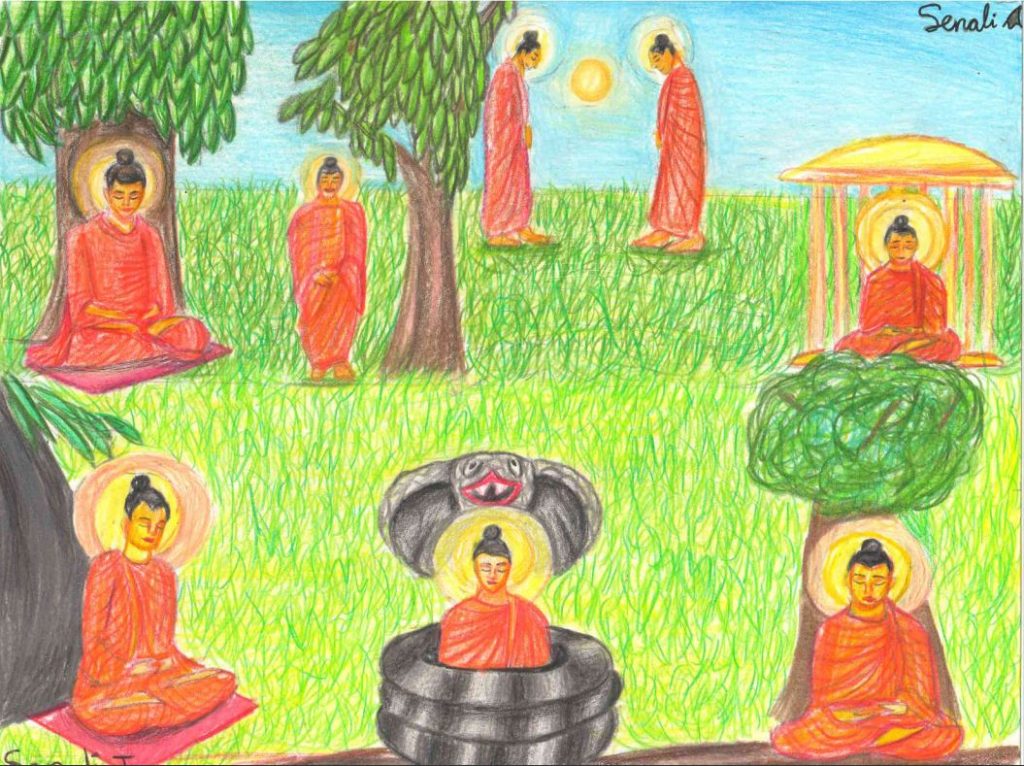 ---
Senara
---
Senupa
---
Shenaya
---
Shinie
---
Tesal
---
Vidu
---
Yasindu
---
Yehen